About Us
"The Funeral Home with a Big Heart"
Who We Are?
---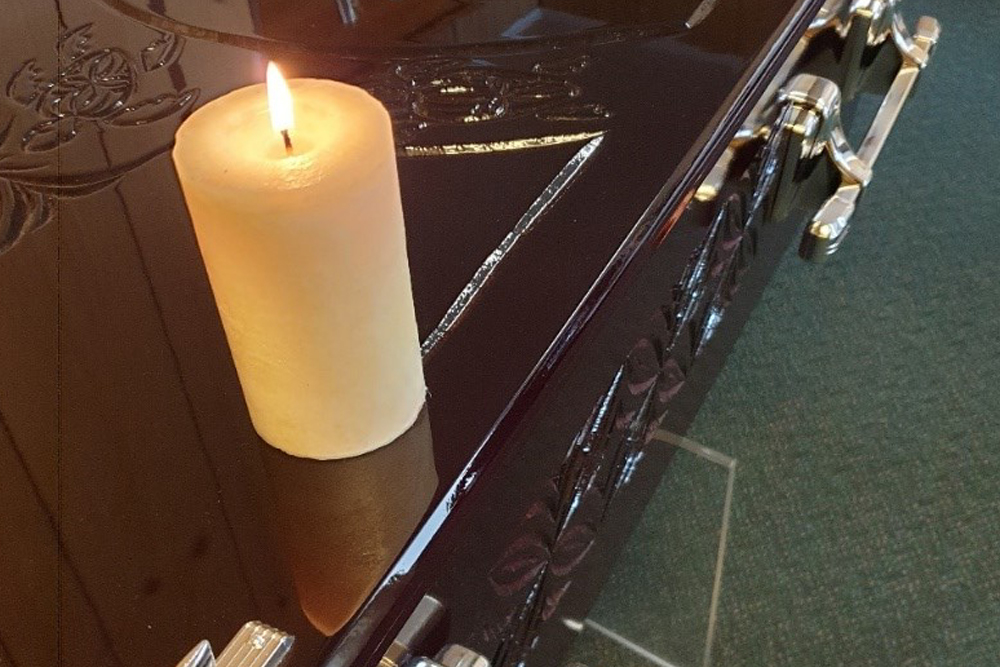 Take a moment to get to know us.
South Waikato Funeral Services is based in Tokoroa in the South Waikato. We are a "Country Funeral Home with a Big Heart", servicing Tokoroa, Putaruru, Managakino, Tirau, surrounding areas, and beyond for families who engage SWFS to care for their loved ones. We live and work within a multi cultural community. Time is what we most value - the time to listen, assist, and guide. Our team are extremely passionate, professional and committed to caring for not only your loved ones, but to you their families who are also in need of compassion, direction and good advice. We will do this together.
Derek Mossman
Derek purchased SWFS in 2011, having previously worked as Managing Director since 2003. He began his career in the funeral profession in 1990 and worked for funeral companies in Gisborne, Hawera, Lower Hutt, Porirua, and Te Awamutu. He is Waikato's most experienced funeral practitioner in funeral directing and embalming and proudly holds Reg F.D, and M.N.Z.E.A Qualifications, and a Bachelor of Arts degree from Auckland University. He is a former New Zealand Cadet Force officer and an active member of the Putaruru Rotary club where he has been president for three terms. Derek, his wife Erin, and daughter live in the district on a small lifestyle property in the heart of our community.
Charles Lockington
Charles joined SWFS in of Cook Island descent and holds Reg F.D M.N.Z.E.A Qualifications
Te Hapuku
Te Hapuku (Munro) Rikiriki Iwi Consultant assists our Tangata whenua.
Karen and Carmel
Karen and Carmel are our front line office administrators and are there to assist you right from that first call. Our staff take pride in being able to provide a wide range of professional services in a warm and friendly atmosphere.
Funeral Directors Association of New Zealand (FDANZ).
SWFS is a member of the Funeral Directors Association of New Zealand (FDANZ). The choice to join and be accepted into FDANZ means a commitment by members to provide a thoroughly professional and high quality service. Members are regularly monitored by the Association. The Associations Code of Ethics require your FDANZ funeral director to respect your right of personal choice and decision making. We as funeral directors are dedicated to helping you throughout this process by working with you.
Where do we begin?
This is a question so many families say to us, so we would like to take this opportunity to provide you with some information as to the process following the passing of a loved one.
As a Funeral Director we are an integral part of the process and it begins from the first point of contact with you, that first phone call, to then meeting with you and your family and supporting you right through to after the funeral service.
Our role is
* to attend to the family and receive instructions
* to advise and guide you
* liaising with the doctor, hospital and coroner as necessary
* to the preparation and embalming and presentation for viewing
* provision of a suitable casket and dressing
* to arranging for family flowers
* attending to the drafting and insertion of newspaper notices
* ensuring cultural and / or ethnic customs are observes
* to liaising with the celebrant, priest or minister
* arranging and preparation of an order of service
* conveyancing of your loved one
* to facilitating viewings
* directing of the funeral
* provision of a video recording and live streaming if required
* after or before the service to either a private/family cremation at the crematorium or to the chosen cemetery for burial and attending to committal service
* to obtain all information required for and to register a death with the authorities
* to attend to all arrangements, provision of copies of certified Death Certificates for the Estate
* attending to the payment of expenses incurred noted above, including cremation or burial and associated fees.